How to protect your airbnb in New Orleans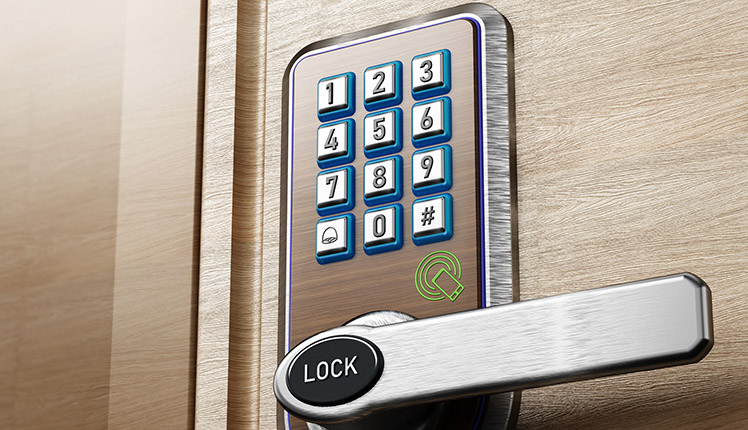 Irregardless of whether you rent out your family's cottage or you run numerous Airbnbs, you may find it challenging to protect your rental properties in New Orleans. With actual keys passing through different occupants, it's simple to worry about disappearing valuables or former visitors showing up out of the blue. And what should you do in the event of a fire or flood at the property when you're away?
From enhanced locks to fully automated security systems, here's a quick guide on how to protect your Airbnb in New Orleans.
Smart locks stop key copies
When a renter moves on, they might follow your instructions and provide the keys for the following inhabitant. Although, if a tenant grabbed or made a copy of a key, they could re-enter later. Certainly, you might change the locks when a key goes missing, but that creates delays and cuts into your revenue.
Thankfully, you can use smart locks that function in conjunction with your home's security to alleviate these worries. Then, you can give each visitor their personal code number for entry. When tenants check out, don't worry about an exchange of keys. You can simply customize the temporary code to no longer work when they vacate the property. If previous occupants return and attempt to use their old code on the keypad, you will receive a notification on your mobile device.
Smart home technology makes available rentals appear to be inhabited
The goal is that your New Orleans rental property will be occupied, but that's not always the case. Nevertheless, you should strive to make it appear that someone is home so your place isn't an easy mark for thieves. Incorporating a security system that includes home automation gives you the chance to use smart lighting, motion sensors, and surveillance systems that make your rental seem lived-in.
Start by programming some lights to turn on at specified times of the day. You will also want your cell phone app to notify you if your cameras spot an unwanted guest lurking in the shadows or coming to the front door. You have the opportunity to use the talk functionality to make them know you're watching or program your lighting to automatically illuminate when a camera or motion sensor uncovers something unusual.
Protect your New Orleans rental property with 24/7 monitoring
Your tenants can sleep easy if they feel protected from burglars, especially when New Orleans is unfamiliar territory. In the event a robber attempts to break in, your home alarm system will not only initiate the alarm siren but will also alert your 24/7 monitoring team. Regardless of your location, assistance will be dispatched. Your monitoring experts will even act as your primary contact and communicate with you whenever you're available.
Along with intrusions, your monitoring hub can link to fire alarms, water sensors, and CO detectors. It can be harrowing for your visitor if flooding occurs or a fire breaks out. You not only will receive a phone notification that a potentially dangerous event has taken place, but the monitoring agent can also authorize help from emergency personnel while you're en route.
Order your new home security system in New Orleans
The most sensible strategy to protect your New Orleans rental property is to invest in the latest in home protection. Thankfully, Vivint offers great features like smart lights, smart entry locks, and 24-hour monitoring. Contact us today and our security specialists will design a package that's ideal for your rental. Call (504) 285-9448 or fill out the form today!