Where to place home security cameras in New Orleans?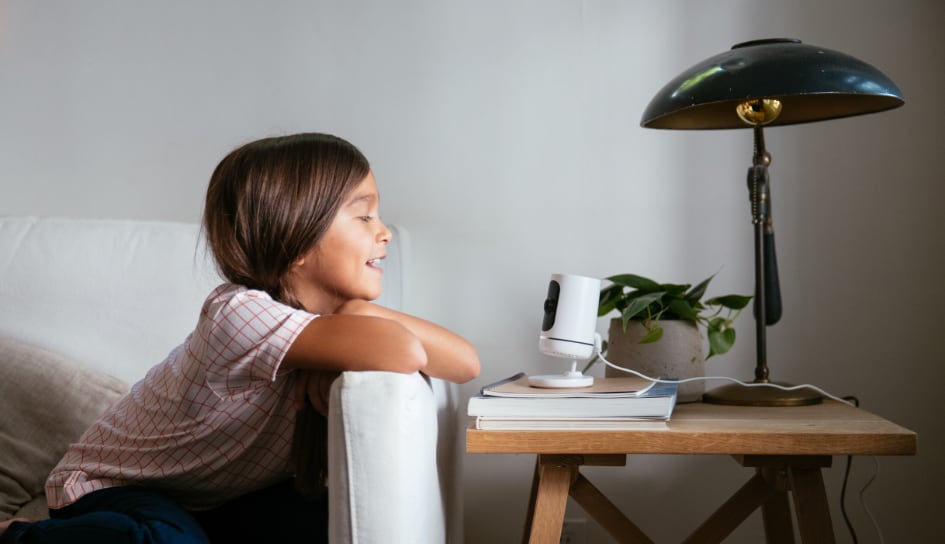 Where should you place your home security cameras in New Orleans? Simply look for the most used points that need a clear glimpse of any suspect activity. at your main entryway and then install cameras near the exterior sites that don't have windows. Finally, be sure to include video equipment for inside spaces like hallways.
Here are some straightforward tips on where to place your New Orleans home security cameras.

Utilize A Doorbell Camera For Your Front Entryway
As you appraise the possible risks that could cause trouble for your house, an intruder or package pilferer might be a chief concern. In fact, law enforcement data indicates that nearly 35% of home invasions occur via your primary entrance. Naturally, ensuring your door is always locked is a good way to decrease your chances of an invasion, but it's also nice to keep a clear sightline of the front stoop.
Doorbell surveillance systems offer high-def footage so you have the ability to check on your door around the clock. If anyone approaches your main entryway, the cameras will start capturing video and send alerts to your mobile device. You can even converse with visitors via the two-way talk function that works with your home security app. Or have your smart hall lights automatically come on to give the impression you're in the house when you are really gone.
Watch Windowless Areas With Outside Cameras
Dead zones around your home are some of the best places to place your home security cameras in New Orleans. That's fairly easy with a an exterior camera. Since you have the ability to attach them in nearly any position, you can easily obtain a view of areas not visible from windows, like in front of your garage -- specifically if your property has a detached one.
Other hard-to-see places found at your property might include:
Back corners away from streets or sidewalks
Spaces by a chimney or deck overhang
Entry doors to the cellar or an egress window into your basement
Sheds or other yard structures
For security camera placement, make sure you have an open view. This might necessitate trimming any brush or branches that could get in your way.
Where To Place Your Interior Cameras In New Orleans
Within your home, you have many choices for your indoor security cameras. These units are sleek and unobtrusive and can easily sit on a counter, bookcase, or shelf. Then if any suspicious action happens at night or when you're not there, you'll be sent a smartphone alert accompanied by a video clip.
The most popular spots for indoor surveillance systems are primary halls and spaces with electronics and other valuables. The family room, living room, or den frequently have the majority of camera installs in New Orleans. The front and upstairs halls are also popular -- particularly to monitor escape routes in case of emergencies like fires or floods. Computer rooms are becoming more in demand as well, as remote work has gotten more commonplace.
Get Your Home Security Cameras With A Smart Home Package
Your home is a place that needs the best protection. Reach out today to begin configuring your security system, and you'll have the chance to protect every area of your house in a hurry! Place a call to (504) 285-9448 or submit the ensuing form for your free quote.