What should you include with your small business security system in New Orleans?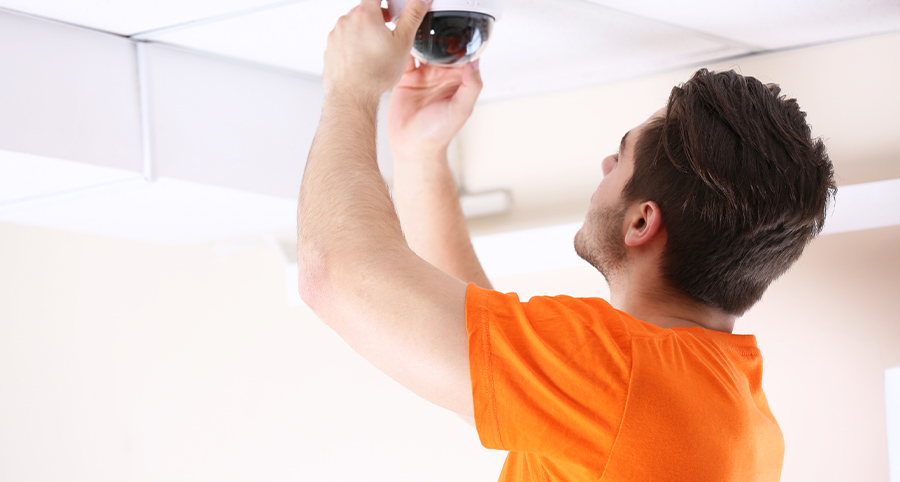 You know all about the trials and tribulations it took to get your company off the ground. Now you must keep it secure. Elements like video cameras, round-the-clock monitoring, and integrated fire detectors will be well worth it to safeguard you against the various risks brick-and-mortar establishments face. While it's true that your company is different from all others, there are some important components that all small business security systems in New Orleans should include. Find out what they are and how they can benefit you.
Video surveillance is essential for your New Orleans business
Typical risks like vandalism and theft are things you'll need to protect against as a small business owner. By using video surveillance, you'll be able to observe shoppers, team members, and important spots like entries and points of purchase 24-hours a day. Not only will you be able to videotape suspicious actions, you'll have the ability to prevent it from occurring in the first place.
Smartly positioned surveillance systems will be observed by wannabe burglars, leading them to think carefully about taking action. Devices like the Vivint Outdoor Camera Pro even have the ability to take steps to discourage burglars. Here's how this smart camera can benefit your business:
Smart Deter: This device will inform burglars they've been found by producing a loud alarm and flashing a red, LED circle next to the lens.
Vivid images: You can see exactly what's occurring with high-def, wide-angle viewing, and night vision capability.
Smartphone access and notifications: Whenever something happens at your company, you should know right away. When using this Vivint surveillance device with the intuitive Vivint app, you will get instant updates and view real-time or recorded footage right from your smartphone.
Add entrypoint sensors and motion detection equipment
Your security cameras might be all that's required to discourage thieves but you'll still need an additional line of protection in case a robbery takes place. Window and door sensors, motion detection devices, and glass break detectors will defend your most susceptible entry points. If a component is set off, you and your 24-7 monitoring experts will be notified instantly.
Your small business security system in New Orleans needs fire and flood alarms and 24/7 monitoring
The employees and customers of your company have to be protected along with your expensive belongings. If something like a fire or flooding takes place, you should have a system in place that not only notifies people in the building swiftly but also notifies you and your monitoring professionals. Vivint's smart flood, smoke, and carbon monoxide detectors will assist in limiting risk and injury while getting emergency personnel to your business immediately.
New Orleans smart locks make sense for various businesses
Would you like to track who's entering the office? Do you need to limit access to particular rooms? Smart locking systems offer that opportunity. You can even have notifications sent straight to your mobile device and activate or deactivate locks through the Vivint app.
Explore small business security systems in New Orleans
A diverse Vivint security configuration with 24-7 monitoring, remote access, and a full range of smart equipment is one of the top things you are able do to safeguard your business. You'll also benefit from a skilled installation that ensures all implements are hooked up correctly and operating as intended. Contact (504) 285-9448 or fill out the ensuing form to take the first step toward your customized business security system.